Most Frequent Questions & Answers
Make sure the Air Fryer is plugged into a power outlet and the Frying Drawer is shut.
The Air Fryer is not On.
No mode has been selected
The Frying basket is overfilled with ingredients
Temperature is set too low.
Cooking Time is set too short
In the middle of cooking process, carefully lift the Frying Basket out and shake it to separate the overlapped ingredients, then place theBasket back inside and close lid to continue.
Use oven snacks or brush a thin layer of oil on the surface of the ingredients before cooking for crispier results
Soak the cut potatoes in water for at least 30 minutes to remove the starch, but be sure to dry them properly before cooking. Add a brush of oil or cut the potatoes into thinner fries for crispier results.
The motor or internals aren't working correctly. Shut the Air Fryer off immediately and safely. Contact Modernhome Customer Care for warranty instructions.
When preparing greasy ingredients, the oil or grease produces some white smoke and this is normal.
White smoke is caused by grease or oil. To prevent this, clean the Frying basket.
Position the handle in a vertical position and securely push the Frying Basket into the Drawer until a click is heard.
Only fill the Frying basket to the Max line, and prepare ingredients in turns.
Choose Your Product Below to Download Manual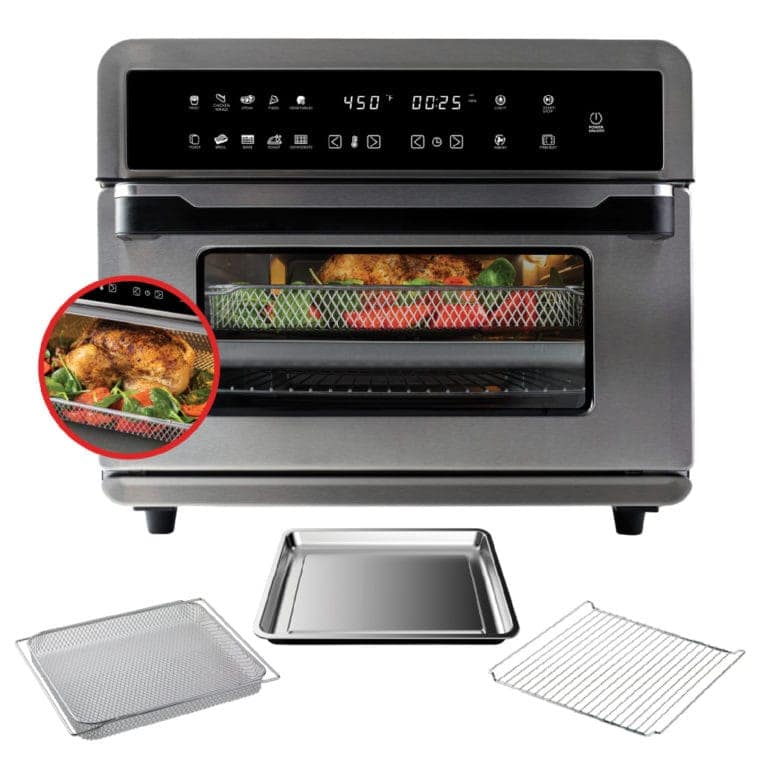 30Qt Air Fryer Toaster Oven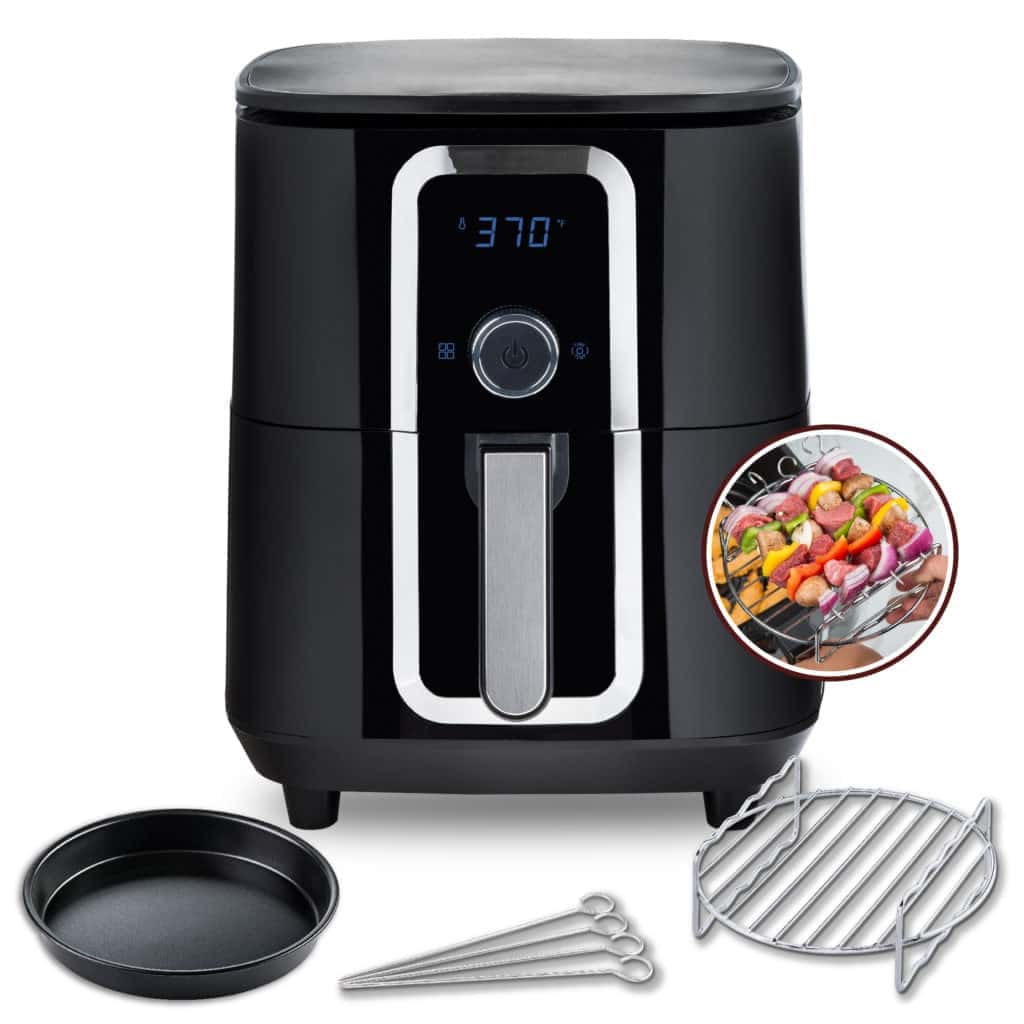 7Qt Ceramic
Digital Air Fryer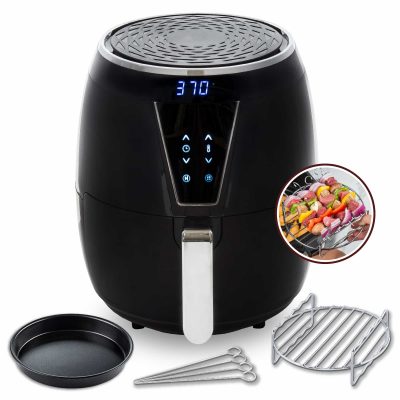 5Qt Ceramic
Digital Air Fryer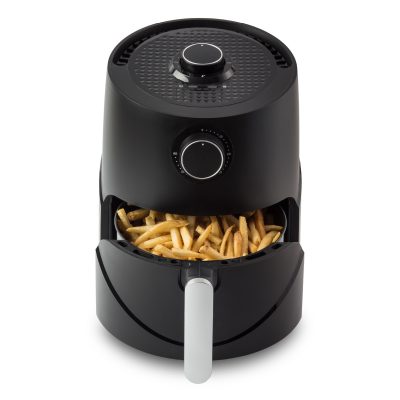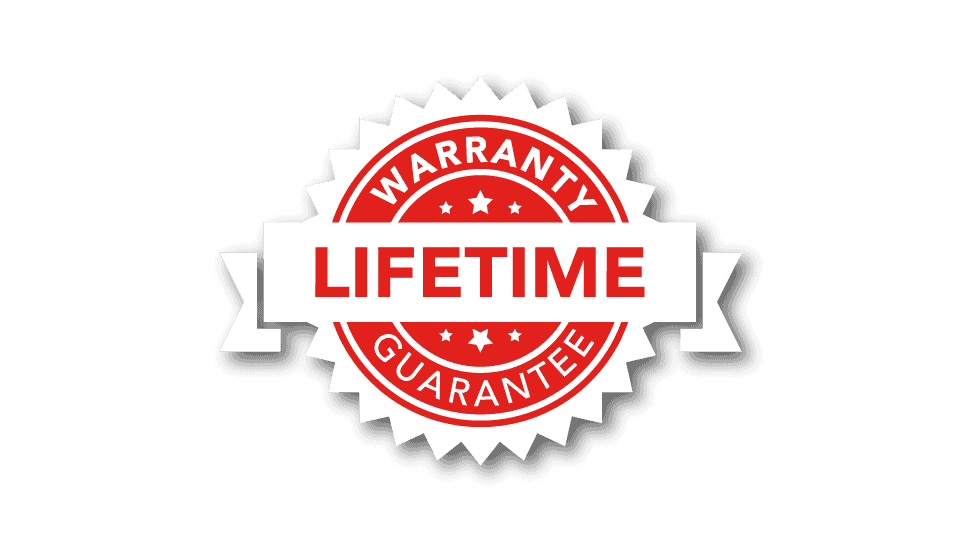 Industry Leading
Lifetime Warranty
With a Limited Lifetime Warranty on all air fryers, accessories and our friendly live customer service, you can enjoy your favorite meals with confidence.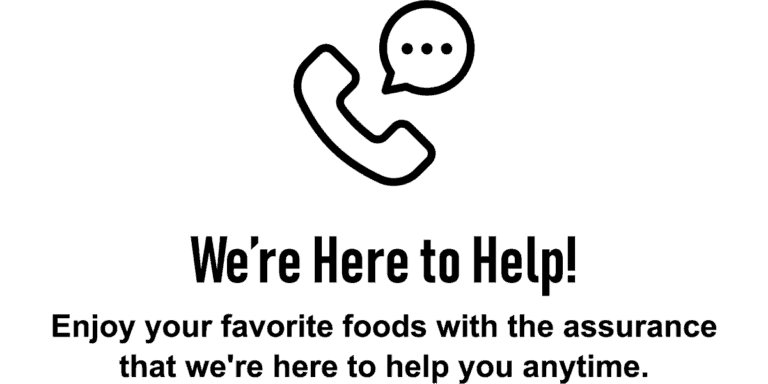 You can fill out the form, email us at help@ariaairfryer.com, or You can call us at 312.498.9334 between 10am – 5pm (CST)