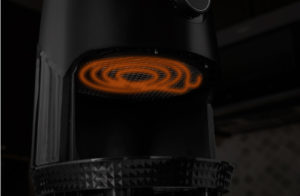 Heats to 400°
in Seconds!
Beat the Preheat! Powerful AriaFlow technology delivers superhot air to your food from all angles to deliver satisfying crunch with tender insides.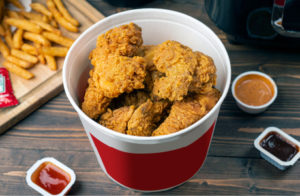 Turn Leftovers
Into Bestovers!
No more lifeless microwaved food, soggy fries, and limp leftovers. Our AriaFlow technology removes excess moisture and delivers superhot air for crispy, gooey leftovers you can enjoy anytime.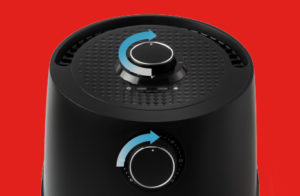 Dial-In Your
Temp and Time
Precision Dials allow you to accurately adjust time and temperature at any point in the cooking process. 2 indictor lights also clearly display if the Air Fryer is On and Heating Up.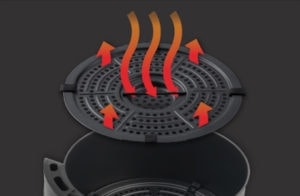 Elevates your ingredients so hot air circulates beneath your food for even cooking, while excess oil and grease drops below in the Basket for easy disposal.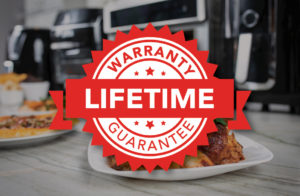 Industry Leading
Lifetime Warranty
With a Lifetime Warranty on all accessories, a 1 Year warranty on the product and our friendly live customer service, you can enjoy your favorite meals with confidence.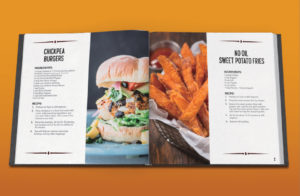 Exclusive Chef-Curated
Recipe Book
Exclusive mouth-watering recipes to try right away, curated by the champions of ABC's Family Food Fight and classic recipes with Vegan & Keto options from Chef Mario Fabbri!
Grill, fry, roast, toast, bake, reheat, and broil your favorite meats, breakfasts, desserts and vegetables faster than ever with the Aria 3Qt Air Fryer! It has all the features to make it your new "Go-To Appliance" as its high-speed Air Frying technology replaces multiple appliances and cooks in less time than traditional ovens, giving you mouth-watering crispy results while reducing the fat in your food by up to 90% and eliminating the need for oil! 
3Qt 100W Ceramic Air Fryer 
Ceramic Crisping Rack
Full-Color Recipe Book