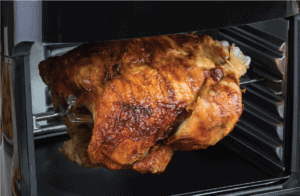 Allows you to cook an entire chicken at once as it spins 360° so you can enjoy evenly-cooked tender, juicy chicken dinners in a snap.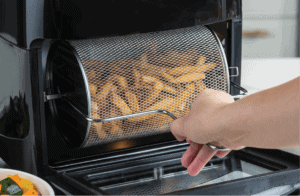 Steadily mixes your ingredients for uniformly-cooked vegetables, French fries, trail mix, and more.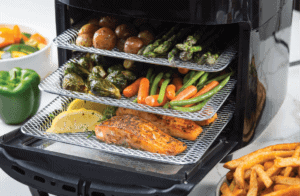 Maximizes the cooking area and allows for cooking different dishes at the same time.
3 cooking levels allows you to prepare food for the entire family or all your guests – roast an entire mouth-watering chicken, saut sizzling vegetables, or bake rich desserts for everyone to enjoy.
Dishwasher-Safe
Ceramic Baskets
Our Teflon-Free, PTFE-Free, and PFOA-Free materials are safer, more durable, and Eco-Friendly
Our powerful air fryer technology heats to 400° in seconds so you can cook faster than a traditional, convection, or microwave oven.
Industry Leading
Lifetime Warranty
With a Lifetime Warranty on all accessories, a 1 Year warranty on the product and our friendly live customer service, you can enjoy your favorite meals with confidence.